Back to staff directory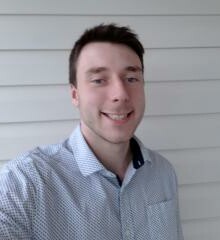 Evansburg
Phone: 780-727-2783
Hi everyone!
My name is Liam McLennan. I received my Bachelor of Education degree from the University of Alberta this past June, where I majored in English Language Arts and minored in Social Studies.
I am very excited to join the team at the Evansburg Learning Connection as an English Language Arts and Social Studies teacher. This is my first year at this educational centre, and I am enjoying working with the students in this area.
In my spare time I enjoy reading, snowboarding, dirt biking, and playing video games.
I am happy to answer any questions you may have.
Phone: 780-727-2783 Cell: 780-517-8377
Email: liammcle@gypsd.ca